Growing up in a trucking industry family has given Mitch a lifetime of insight into the world of freight operations and management. He joined the family business in 1997 and has played a dynamic role in our steady growth. With his resourcefulness and extensive knowledge of the transportation industry, Mitch's expertise gives Sunset Logistics customers a vital edge unmatched by others.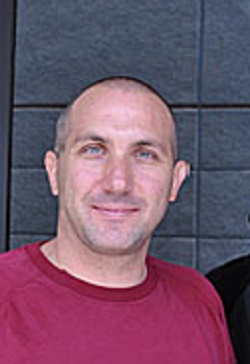 Mitch Root (left) and Jeffrey Evans (right)
A seasoned freight transportation industry veteran, Jeff joined Sunset in 2006. His diverse experience in the industry ranges from dockwork, LTL driver, HR Administration and Operations Supervision to Sales and General Manager. He has applied that knowledge and experience to streamline our operations and sales so we can focus on providing the best rates and fastest service.